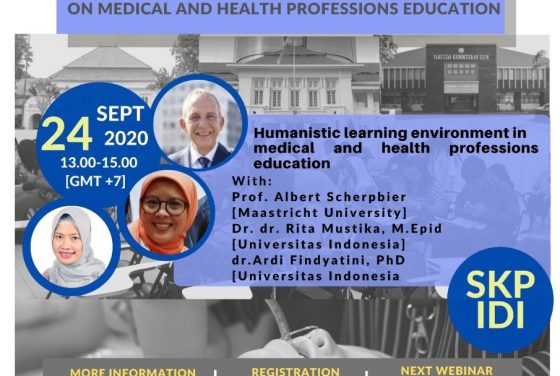 Dalam mengembangkan profesionalisme di bidang kedokteran dan profesi kesehatan diperlukan pendidikan tentang nilai-nilai kemanusiaan/humanistik yang seharusnya dapat diakui secara formal dalam kurikulum pendidikan. Fakultas kedokteran dan institusi pendidikan profesi kesehatan ...
Read More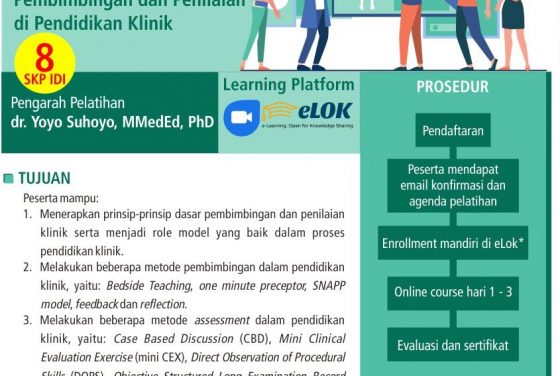 Basic Online Course in Medical and Health Professions Education Menjadi Pembimbing Klinik: Pembimbingan dan Penilaian di Pendidikan Klinik 15 - 17 September 2020
Read More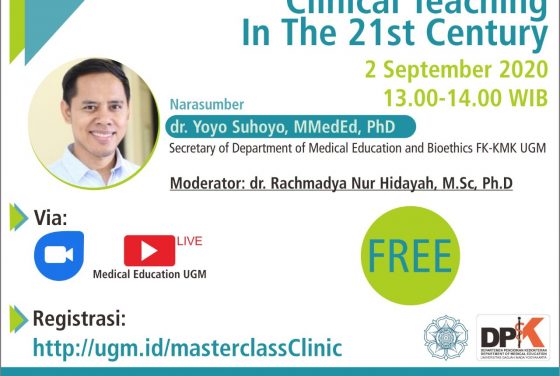 Registrasi: http://ugm.id/masterclassClinic
Read More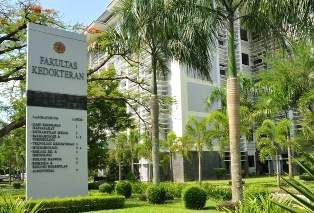 Departemen Ilmu Pendidikan Kedokteran, Kesehatan dan Bioetika yang unggul di Asia dalam rangka mendukung tercapainya peningkatan derajat kesehatan masyarakat melalui proses yang rasional, efisien, terintegrasi, berkesinambungan dengan menerapkan prinsip tata kelola yang baik, didukung oleh sumber daya manusia yang profesional dan melakukan patrap triloka yang mencakup menjadi teladan, fasilitator-innovator dan mentor.
Read More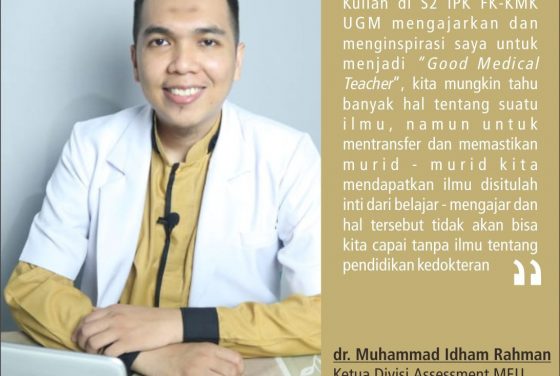 "Kuliah di S2 IPK FK-KMK UGM mengajarkan dan menginspirasi saya untuk menjadi "Good Medical Teacher", kita mungkin tahu banyak hal tentang suatu il,u, namun untuk mentransfer dan memastikan murid-murid kita ...
Read More
The existence of doctor educators and health professionals is needed to produce qualified health workers. Lecturer Teacher Law No. 14 of 2005 calls for an increase in the professionalism of education staff - both for medical education, as well as for health education. The Law on Teachers This lecturer asks every teaching staff in a university to have an educator certificate. Medical Education Law No. 20 of 2013 Article 17 Paragraph 1 is a branch of knowledge in the Faculty of Medicine and the Faculty of Dentistry. Article 20 Paragraph 3 This law also stipulates that medical education is one branch of medical science needed for the implementation of medical education, so that each institution needs to provide management that has expertise in the field of medical education.
At the international level, medical education and health professions have been approved as branches of medical education and health professions. Various intrusion associations published by scientific journals in this field have been established since the beginning of this century, such as the American Medical Association which offers Academic Medical journals; Association for Medical Education Studies (ASME), which publishes the journal Medical Education; World Medical Education Federation and its regional associations, and others.
The Faculty of Medicine, Gadjah Mada University, holds a Masters Program in Medical Education in order to increase professionalism, which in turn will improve the quality of health services through increasing the competence of doctors.
The Doctoral Study Program of Medical Education was started in the academic year 2006/2007 under the name of the Doctoral Program of Medical Education (GPA). Has been approved by the Senate of the Faculty of Medicine UGM on May 19, 2006, No. 108 / MWA / 2006 and by the UGM Academic Senate on March 10, 2006. Official permission was obtained from the Chancellor of Gadjah Mada University Number 223 / P / SK / HT / 2006. This Medical Doctoral Study Program is under the responsibility of the Faculty Dean Medical University of Gadjah Mada.